60+Club partners with Lyka Pet Foods
Get 50% off your first box with Lyka • Exclusive to our subscribers
60+Club have partnered with Lyka pet foods, as we both believe that a healthy nutritious diet improves the overall health and wellbeing for humans and dogs. To celebrate the partnership, we are giving our readers 50% off their first Lyka box.
Lyka Pet Food is the leader in healthy dog food, delivering lightly cooked meals to dogs around Australia via a subscription meal plan, which is customised according to your dog's breed, weight and lifestyle. 100% Australian Made and Owned, their signature recipes contain fresh, high-quality, human-grade ingredients, all of which are delivered via custom portions straight to your front door.
Your dog's mealtime has never been so easy, nutritious or delicious!
DOG FOOD NUTRITION LEADERS
Formulating recipes that prioritise nutrition, not shelf life.
Lyka have conducted extensive research and follow the most up-to-date animal and human nutrition information to make sure their recipe formulations are not only delicious, but jam-packed with nutrients to support your dog's wellbeing.
Lyka pet food recipes:
include high-quality superfoods, not just to be on trend, but in significant amounts for their nutritional benefit.
are always human-grade for digestibility, sustainability and safety.
are minimally processed, except for the superfoods which are safe to feed raw, including nutrients yet to be determined to be essential for dogs.
In a dog's world where kibble is designed to sit on a shelf for months, Lyka is flipping the status quo and putting nutrition first.
HOW THE PLAN WORKS
Tell Lyka about your dog. Answer a few quick questions about your dog's breed and lifestyle, and Lyka will build a box customised to their needs.
Select custom plan. Lyka will serve up a meal plan and portion sizes that are just right for your furry friend. Simply pick a full or half bowl plan. Want a sniff test first? Try the Starter Box!
Receive and serve. Lyka's freshly made meals are conveniently delivered for free straight to your door. Every meal plan is flexible and can be paused or cancelled at any time.
Use the code SIXTYPLUS20 at the checkout to get 50% off your first box.
LYKA'S LEADING VET, DR. MATTHEW MUIR
Lyka's co-founder and leading Integrative Vet, Dr. Matthew Muir, formulates recipes that prioritise nutrition, not shelf life. Lyka's signature recipes contain high quality, human-grade whole foods to help ensure your dog looks and feels their best – just as nature intended.
"For close to a decade I've been hands-on with dogs transitioning to natural feeding. I have seen the vast majority experience elevated health and vitality."
---
HAPPY DOG OWNERS USING LYKA PET FOOD
"After eating Lyka food, not only his skin has gotten better but his coat is shinier, and his energy levels are much higher." Dog: Donnie • Owner: Eryn
"Ollie had severe digestive issues that the vets really couldn't help too much with. Since eating Lyka food, all of these problems have subsided." Dog: Ollie • Owner: Sharon
BENEFITS YOU CAN SEE
Longer lifespan. Real food diets have been linked to longer lifespans in dogs. You are what you eat, and same goes for dogs.
Fur on fleek. Unoxidised good fats translate to a shinier, glossier coat and healthier skin. Great for dogs with sensitive skin or allergies.
Increased energy. Fresh ingredients are easy to digest and give your dog more energy. A happy tummy also means smaller, less stinky poos.
Keen to give Lyka foods a try? Click the button below and use the code SIXTYPLUS20 at the checkout to enjoy 50% off your first box.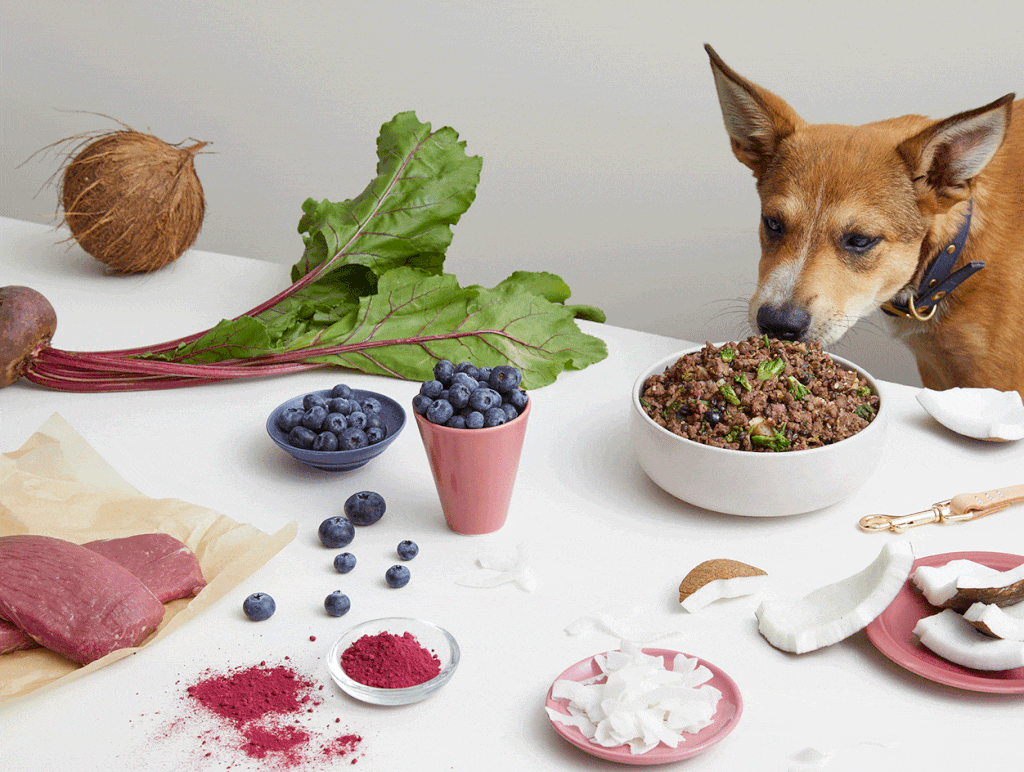 Frequently Asked Questions (FAQs)
More about Lyka pet food and general information
Where do you source Lyka's ingredients?
What are some of the changes I may see in pupper when they switch to Lyka?
Is Lyka suitable for my senior citizen?
Can I order treats if I'm not a customer?
When will I be charged for my treats purchase?
Why do you use ethically sourced meat?
Why don't you sell one-off orders?
Do you offer a smaller box to start with?
What if I want to change my dog's serving size?
Do I need to consult my vet before switching to Lyka?
How do I transition my dog onto Lyka?
How long does Lyka stay fresh for?
What if my pupper doesn't like Lyka?
Is there a minimum subscription time required?
Read more FAQs on Lyka pet food, delivery and getting started here.
Keen to get started and try Lyka pet foods?
It's simple. First, follow the steps to build your box.
Next, use the promo code SIXTYPLUS20 at the checkout.
Then enjoy 50% off your first box.
Subscribe to our newsletter